Eazy Services is a company that has introduced a revolutionary concept in the car wash industry by providing waterless car wash services. This innovative approach aims to address the environmental concerns associated with traditional car washing methods that consume large amounts of water.
Water scarcity and conservation have become significant global issues, and traditional car washes contribute to excessive water usage. Eazy Services recognized this problem and developed a solution that allows for efficient and sustainable car washing without the need for water.
The waterless car wash system utilizes specialized cleaning products that are designed to effectively remove dirt, grime, and stains from the car's surface without requiring rinsing with water. These products are typically applied using a spray bottle or a foam applicator and then wiped off with a microfiber cloth, leaving the car clean and shiny.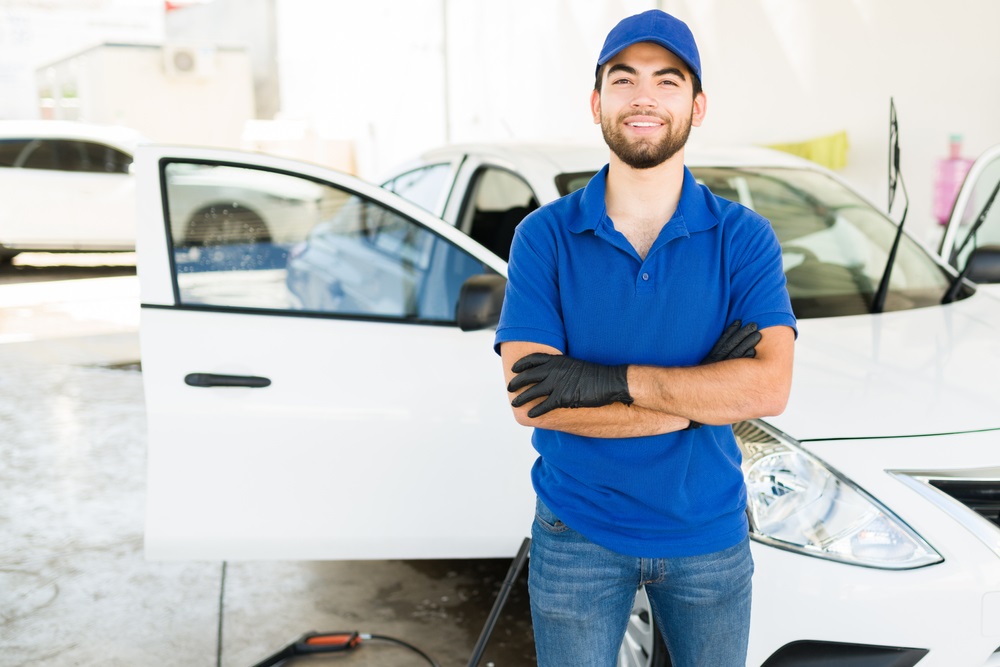 There are several advantages to using waterless car wash services provided by Eazy Services:
Water conservation: By eliminating the need for water in the car washing process, Eazy Services helps conserve this valuable resource, especially in regions facing water scarcity or drought conditions.

Environmental friendliness: Traditional car wash methods often result in soapy runoff containing pollutants that can enter waterways and harm the environment. The waterless car wash system minimizes or eliminates this environmental impact.

Convenience: Eazy Services offers mobile car wash services, meaning they can come to your location and wash your car on-site. This saves customers time and effort, as they don't need to drive to a physical car wash facility.

Versatility: The waterless car wash system can be used on various vehicle surfaces, including paint, glass, chrome, and plastic. It effectively cleans and protects the car's exterior, leaving a glossy finish.

Cost-effectiveness: Waterless car wash services can be more cost-effective in the long run compared to traditional car washes. They require fewer resources, such as water and energy, and can be priced competitively.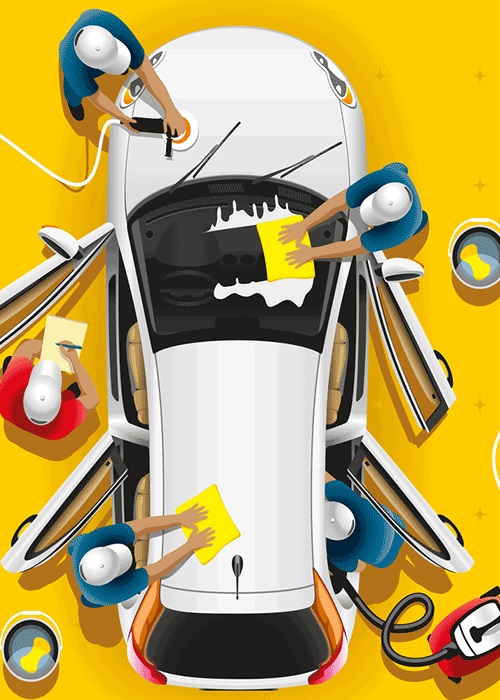 t's important to note that while waterless car wash services offer many benefits, they may not be suitable for heavily soiled vehicles or those with caked-on mud or other stubborn dirt. In such cases, a traditional car wash with water might be necessary.
Overall, Eazy Services' waterless car wash services provide a convenient, environmentally friendly, and efficient alternative to traditional car washing methods. By embracing this innovative approach, customers can contribute to water conservation efforts and reduce their environmental footprint while maintaining a clean and attractive vehicle.